info@tappedenterprises.com
|
PO Box 1597, Ronkonkoma, NY 11779
|
(631) 913-3817
|
Like Us
| Follow Us




Gift Certificates
Availability: Year Round
Don't know what to get that special someone?
Tapped Enterprises Inc and Long Island Beer Bus has got you covered!
Our gift certificates make great gifts and give you the flexibility to use them at your convenience.
Gift Certificates can be redeemed for public tours, ($100 per person) public trips (most trips include round trip bus ride and admission into event, usually $100 or less), or can be applied to the balance of a private tour.
For public tours each voucher is good for one person
Be Sure to Write name of Recipient of Gift in Box Below and we will send you a customized gift certificate that you can print out.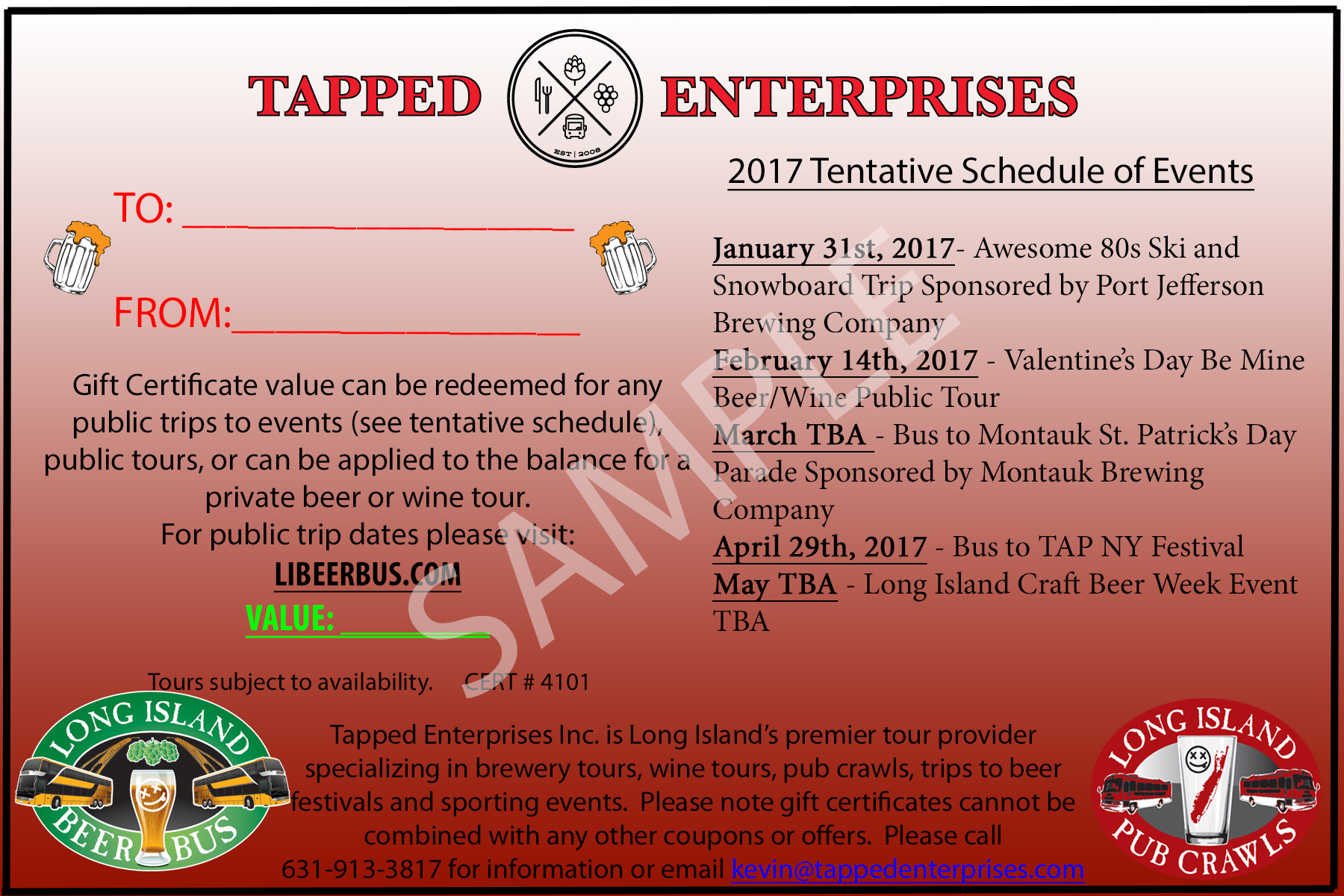 2021 GIFT CERTIFICATE VOUCHER